The Exorcist: Believer
R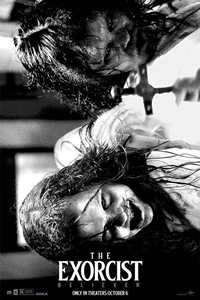 play trailer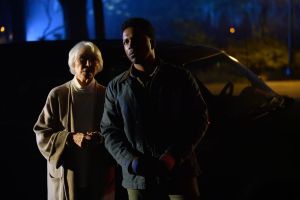 ▶


Play Trailer
Since the death of his pregnant wife in a Haitian earthquake 12 years ago, Victor Fielding (Tony winner and Oscar nominee Leslie Odom, Jr.; One Night in Miami, Hamilton) has raised their daughter, Angela (Lidya Jewett, Good Girls) on his own. But when Angela and her friend Katherine (newcomer Olivia Marcum), disappear in the woods, only to return three days later with no memory of what happened to them, it unleashes a chain of events that will force Victor to confront the nadir of evil and, in his terror and desperation, seek out the only person alive who has witnessed anything like it before: Chris MacNeil.
DetailsHorror
1 hr. 51 min.
Release Date: October 6th, 2023
Rated R for some violent content, disturbing images, language and sexual references.CastEllen Burstyn, Leslie Odom Jr., Ann Dowd, Jennifer Nettles, Olivia MarcumDirectorDavid Gordon GreenWriterJason Blum
Today's Showtimes
No showtimes available
on this date.