80 for Brady
PG-13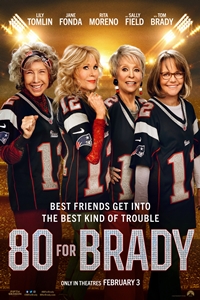 play trailer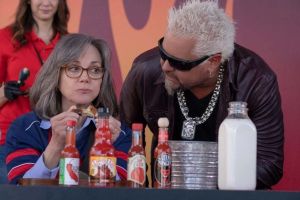 ▶


Play Trailer
80 FOR BRADY is inspired by the true story of four best friends living life to the fullest when they take a wild trip to the 2017 Super Bowl LI to see their hero Tom Brady play.
DetailsComedy , Drama
1 hr. 38 min.
Release Date: February 3rd, 2023
Rated PG-13 for brief strong language, some drug content and some suggestive references.CastLily Tomlin, Jane Fonda, Rita Moreno, Sally Field, Tom BradyDirectorKyle MarvinWriterSarah Haskins
Emily Halpern
Today's Showtimes
No showtimes available
on this date.