Infinity Pool
R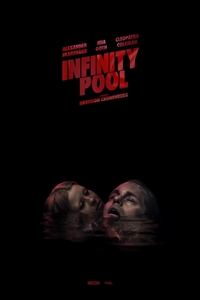 play trailer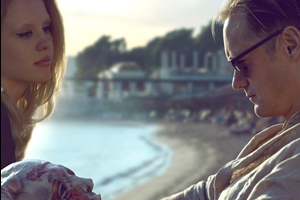 ▶


Play Trailer
While staying at an isolated island resort, James and Em are enjoying a perfect vacation of pristine beaches, exceptional staff, and soaking up the sun. But guided by the seductive and mysterious Gabi, they venture outside the resort grounds and find themselves in a culture filled with violence, hedonism, and untold horror. A tragic accident leaves them facing a zero tolerance policy for crime: either you'll be executed, or, if you're rich enough to afford it, you can watch yourself die instead.
DetailsSciFi/Fantasy , Suspense/Thriller
1 hr. 58 min.
Opened January 27th, 2023
Rated R for graphic violence, disturbing material, strong sexual content, graphic nudity, drug use and some language.CastMia Goth, Alexander Skarsgård, Thomas Kretschmann, Cleopatra Coleman, Amanda BrugelDirectorBrandon CronenbergWriterBrandon Cronenberg
Today's Showtimes
No showtimes available
on this date.