God Is A Bullet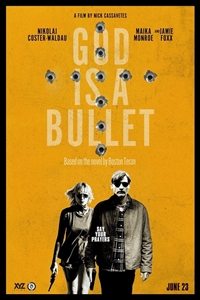 play trailer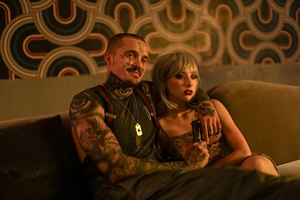 ▶


Play Trailer
Inspired by true events and based on the best-selling novel "God Is A Bullet" written by Boston Teran, the film follows detective Bob Hightower (Nikolaj Coster-Waldau), who finds his ex-wife murdered and his daughter kidnapped by an insidious cult. Bob takes matters into his own hands and infiltrates the secretive cult to try to save his daughter. With the help of the cult's only female victim escapee, Case Hardin (Maika Monroe), Bob and Case go down the rabbit hole with The Ferryman (Jamie Foxx) to save his daughter and find closure for Case from the cult - and its maniacal leader (Glusman) - that took so much away from her.
DetailsDrama
2 hr. 35 min.
Release Date: June 23rd, 2023
CastNikolaj Coster-Waldau, Maika Monroe, January Jones, Jamie Foxx, Karl GlusmanDirectorNick CassavetesWriterNick Cassavetes
Today's Showtimes
No showtimes available
on this date.